This page offers an biographies and references for a selection of notable lesbian and bisexual women poets publishing today.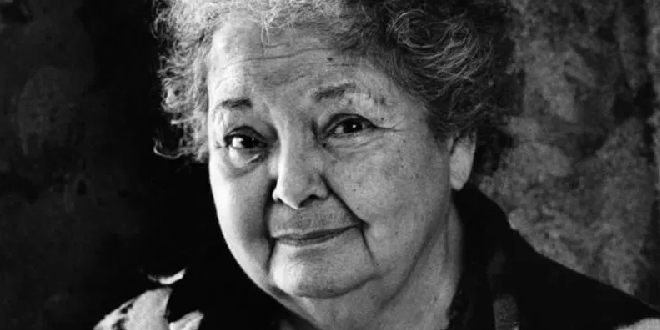 Paula Gunn Allen – 1939 – 2008
Paula, a novelist and poet, was born to Laguna-Sioux-Lebanese parents in New Mexico. She is an activist for Native American and women's rights, and her political concerns transmit strongly through her poetry. Her work addresses the oppression of women in general and lesbians in particular. Paula has taught English and Native American Studies at many prominent universities, and is currently a professor of Native American Studies at University of California at Berkeley.
Becky Birtha – b. 1948
Becky defines herself as a black lesbian feminist Quaker from a middle-class background. She grew up primarily in Philadelphia, where she produced two collections of short stories and The Forbidden Poems (1991), a collection of her poetry. Her work has appeared in many anthologies. In 1985 she was awarded an Individual Fellowship in Literature from the Pennsylvania Council for the Arts, and in 1988 she received a Creative Writing Fellowship in literature from the National Endowment of the Arts. She teaches English and creative writing at Bryn Mawr and Haverford College.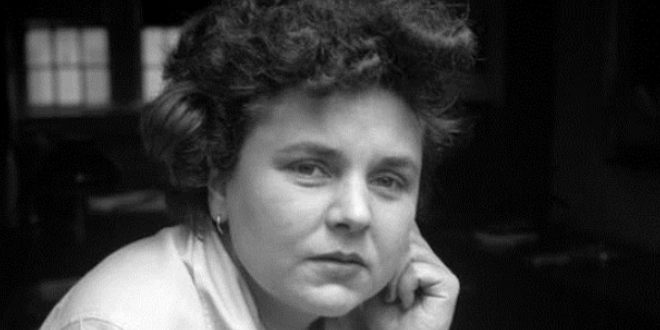 Elizabeth Bishop – 1911-1979
Elizabeth Bishop was known for her mastery of poetic form and her attention to descriptive details. She befriended poet Marianne Moore while at Vassar and considered her a mentor. In 1951, she won a Lucy Martin Donelly Travelling Fellowship from Bryn Mawr College (on Moore's recommendation) and she used this to travel to Brazil. While in Brazil, she met Lota de Macedo Soares, the woman she was to stayed with for sixteen years. While with Lota, she produced a great deal of work, including A Cold Spring, a collection that contained a number of lesbian love poems.
Elizabeth was honored with many awards. Her Complete Poems won the National Book Award in 1970, and Geography III won the National Book Critics Circle Award in 1977. Elizabeth was the first woman to win the prestigious Books Abroad/Neustad Interational Prize for Literature. She taught at Harvard, University of Washington, and New York University.
She had strong feelings against anything that divided art by gender and refused to appear in all-women anthologies. Because of this, if you're looking for her work, you'll have the most luck searching out collections containing only her poetry, rather than looking in lesbian poetry collections.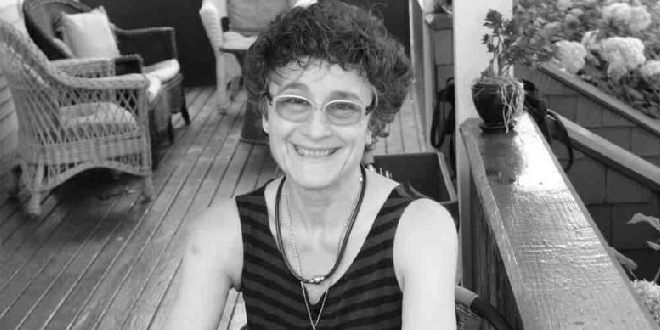 Olga Broumas – b. 1949
Olga, a native of Greece, began her poetic career by winning the Yale series of Younger Poets award in 1977 for Beginning with O. Stanely Kunitz, judge for the 1977 award, described her work as "of letting go, of wild avowals, unabashed eroticism: at teh same time it is a work of integral imagination, steep in the light of Greek myth that is part of the poet's heritage and imbued with an intuitive sense of dramatic conflicts and resolutions, high style, and musical form." In 1978 she was awarded a grant from the National Endowment of the Arts. Her books include Soie Sauvage, Perpetua, and two books with T. Begley: Sappho's Gymnasium and Helen Groves. Olga has taught at many colleges and universities; currently she is the poet-in-residence at Brandeis University.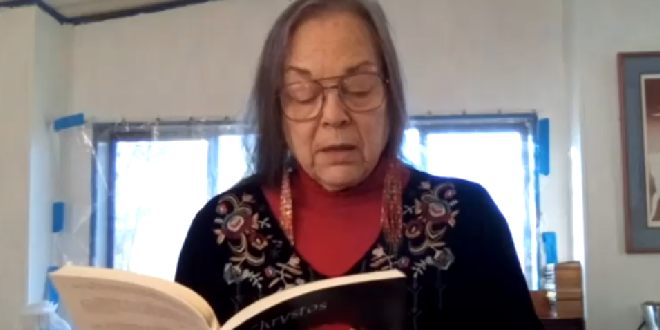 Chrystos – b. 1946
Born off-reservation to a Menominee father and a Lithuanian/Alsace-Lorraine mother, Chrystos is a poet and a activist heavily involved supporting Native Rights and prisoners' causes. She is self-educated as a writer and artist. Her work forthrightedly speaks on her experiences and concerns as a Native American lesbian; her work is both political and erotic. Her poetry collections include Not Vanishing, Dream On, In Her I Am, Fugutive Colors, and Fire Power. Among her many awards and honors, Chrystos received a grant from the National Endowment of the Arts in 1990, a Lannan Foundation Fellowship for poetry in 1991, and the Sappho Award from the Aestrea Foundation in 1995.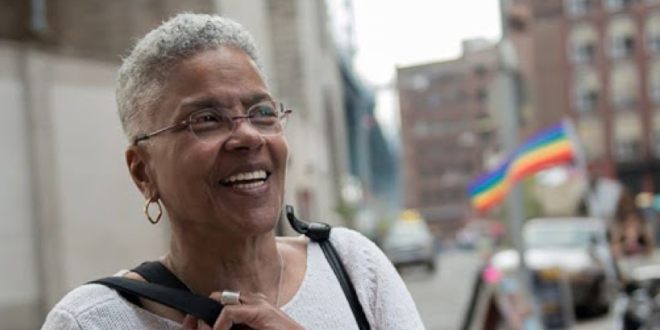 Cheryl Clarke – b. 1947
Cheryl Clarke, an African-American lesbian-feminist poet, is the directory of the Office of Diverse Community Affairs and Lesbian-Gay Concerns, Rutgers University. She has published four books of poetry: Narratives: Poems in the Tradition of Black Women, Living as a Lesbian, Humid Pitch, and experimental love (a Lambda literary award finalist).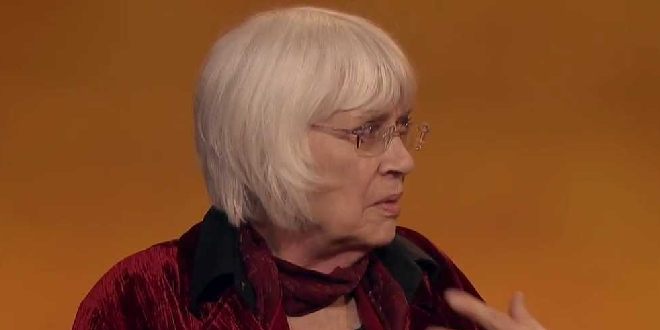 Clare Coss – b. 1935
Clare is a playwright, poet, and psychotherapist. She is the editor of the recently published poetic anthology The Arc of Love.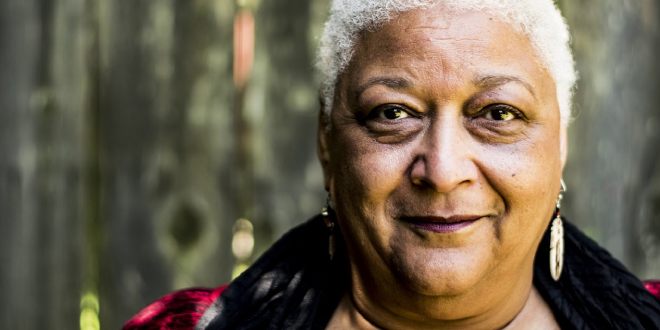 Jewelle Gomez – b. 1948
Jewelle is an activist, essayist, novelist, and poet. She published Oral Tradition: poems old and new and her poetry appears in many anthologies. She lives in San Francisco where she teaches creative writing and popular culture.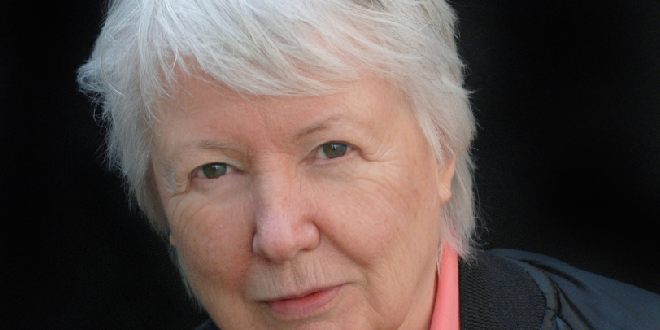 Judy Grahn – b. 1940
Judy Grahn has published ten volumes of poetry (including The Queen of Swords and The Queen of Wands), is playwright, novelist, has contributed to many anthologies, and author of non-fiction. She is particularly known for her books Another Mother Tongue: Gay Words, Gay Worlds (1984) and The Highest Apple. The latter examines the work of nine major poets within a lesbian context. Judy is known for a political consciousness in her poetry, critiquing heterosexist and partriachal biases in our culture. She teaches at the California Institute of Integral Studies.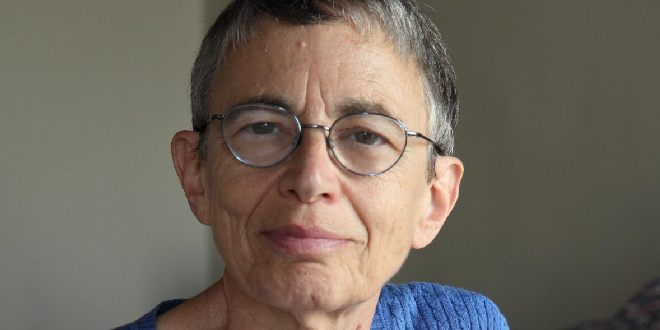 Marilyn Hacker – b. 1942
Marilyn, a teacher, poet, and editor, is the author of eight books. Her poetry collection Presentation Piece (1974) was a Lamont Poetry Selection and received the National Book Award in 1975. She received critical acclaim for Love, Death, and the Changing of the Seasons (1986) a book of sonnets that explore a lesbian relationship from inception through to end. Her talent with sonnets and sonnet sequences earn her a distinctive place among modern poets, where such forms are no longer as frequently explored. Mairlyn has received Lambda Literary Awards for Going Back to the River and Winter Numbers. She lives in New York City.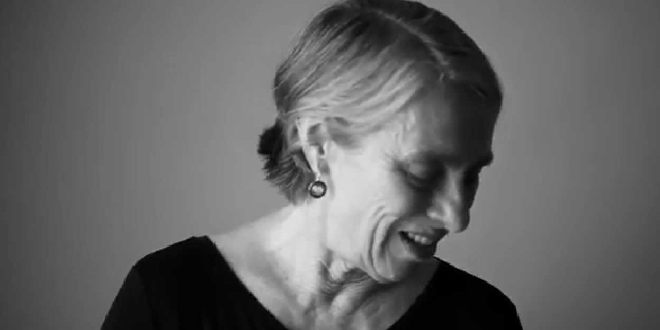 Joan Larkin – b. 1939
Joan is a poet and playwright who has been active in producing ground-breaking lesbian and gay poetic anthologies. With Elly Bulkin, she edited Amazon Poetry (the first lesbian poetic anthology) and Lesbian Poetry (1981). She co-edited Gay & Lesbian Poetry in Our Time (Lambda Literary Award winner for poetry in 1989) with Carl Morse. She has taught writing full-time since 1969. You can find Joan's work in many anthologies, as well as in her two collections: Housework and A Long Sound.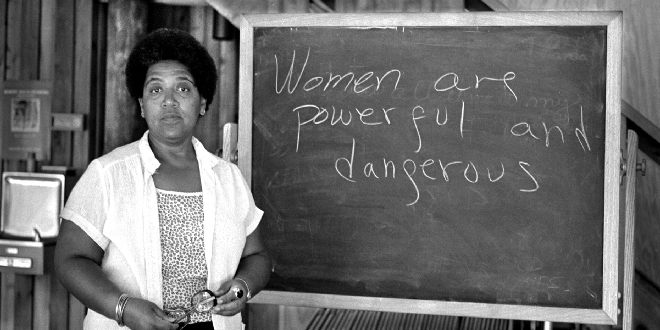 Audre Lorde – 1934-1992
Well-known essayist and poet, Audre Lorde described herself as black, lesbian, feminist, poet, mother, and warrior. Through her writing and activism, she fought for African-American rights. Her work is lyrical and socially aware, infused with lesbian consciousness. Her writing on the topic of poetry challenges that it should not be a sterile word play, but a "revelatory distillation of experience." She produced ten volumes of poetry, five books of prosed, received numerous awards and honors, and was the New York State Poet Laureate from 1991-1993. Audre died after fighting a 14-year battle with breast cancer.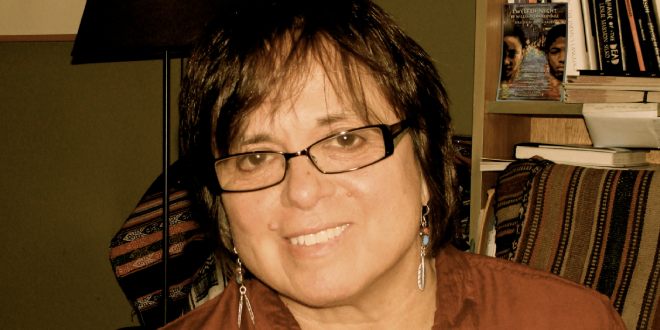 Cherríe Moraga – b. 1952
Cherríe is a Chicana essayist, poet, and playwright. Her volume of poetry, Loving in the War Years (1983) was the first was the collection published by an openly lesbian Chicana. She founded The Kitchen Table/Women of Color Press. She also co-edited the anthology, This Bridge Called My Back: Writings by Radical Women of Color, which won the 1986 Before Columbus American Book Award. Cherríe is a part-time lecturer at the University of California, Berkeley, teaching Chicano/Chicana Studies. She lives in San Francisco.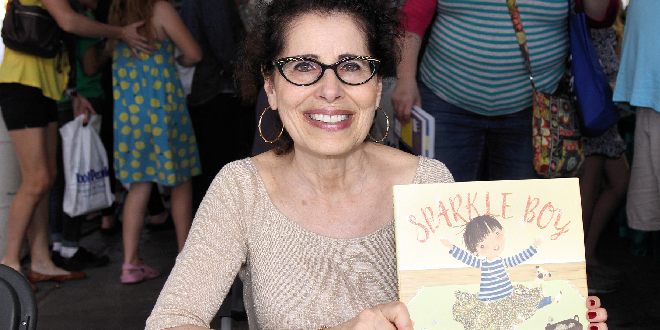 Lesléa Newman – b. 1955
Lesléa is perhaps one of the most widely-diversified and prolific lesbian writers today. She is the author and editor of over twenty books and produces a regular column ("Out of the Closet and Nothing to Wear"). She has produced plays, children's books (including the controversial Heather Has Two Mommies), novels, and poetry collections. Her work often addresses the unique issues faced by Jewish women, lesbians, and particularly, Jewish femme lesbians. She has also written extensively on eating disorders, body image, and incest. Lesléa's own poetry volumes are Love Me Like You Mean It (1987) and Sweet Dark Places (1991). Her anthology The Femme Mystique includes poetry with prose, and her recent poetic anthology My Lover Is A Woman features the work of hundreds of popular and emerging lesbian poets. In 1989, Lesléa won the Massachusetts Artists Fellowship in Poetry.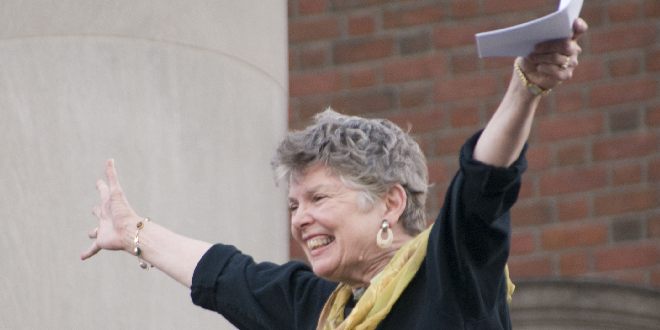 Minnie Bruce Pratt – b. 1946
Minnie, born in Selma, Alabama, is the author of stories, essays, and poetry. Her poetry collections include We Say We Love Each Other and Walking Back up Depot Street. Crime Against Nature, her second book of poetry, was the Lamont Poetry Selection for 1990 and was nominated for a Pulitzer Price. Minnie teaches at George Washington University and the University of Maryland at College Park.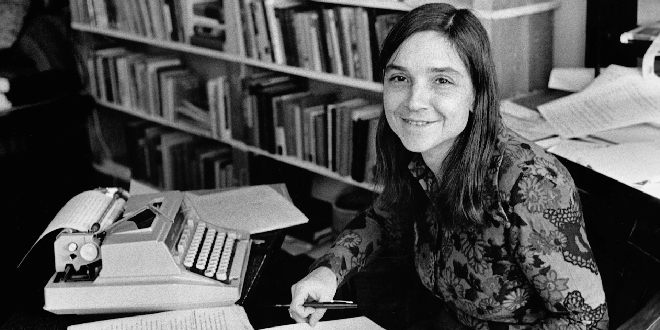 Adrienne Rich – b. 1929
Adrienne Rich is probably the most widely-read American lesbian poet. She is well-respected as a master of poetic craft and form. She began receiving praise early; her collection A Change of World (1952) won the Yale Younger Poets Award. She married in 1953, raised three sons, divorced her husband in 1970, and began sharing her life with her current female partner in 1976. Her poetry reflects her varied life journeys and elevated consciousness; she insists that poetry must be forceful enough to change lives, and works toward this goal. Her awards and honors would fill pages–among them she received the 1991 Common Wealth Award in Literature, the 1992 William Whitehead Award for lifetime achievement, and the Academy of American Poets' 1992 fellowship for "distinguished poetic achievement." Her sequence "Twenty-one Love Poems" (included in The Dream of a Common Language) has been quoted in many books and excerpted in a number of anthologies. To date, she has published twenty books of poetry and four books of prose.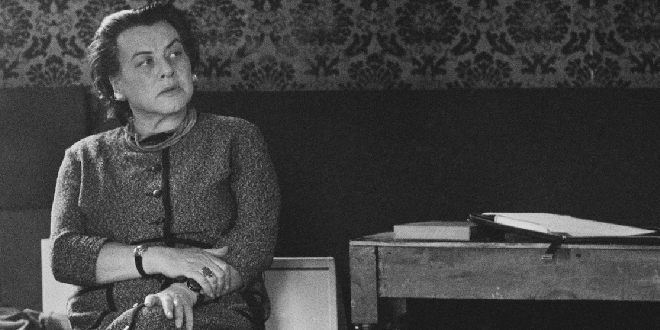 Muriel Rukeyser – 1913-1980
Muriel was a poet, literary translator, and political activist who spoke out passionately on topics of social justice. She began her poetic career by receiving the Yale Younger Poets Award (1935) for Theory of Flight. She published 19 volumes of poetry and four books of prose. Two newly available books are Out of Silence: Selected Poems and A Muriel Rukeyser Reader. In 1967 she was elected to the National Institute of Arts and Letters. She did not speak openly about her sexual orientation. She had a short marriage in the forties and also had lesbian relationships. Just before she died, she indicated a desire to become more public about her lesbian identity by participating in a lesbian poetry conference, but was unable to follow through due to ill health.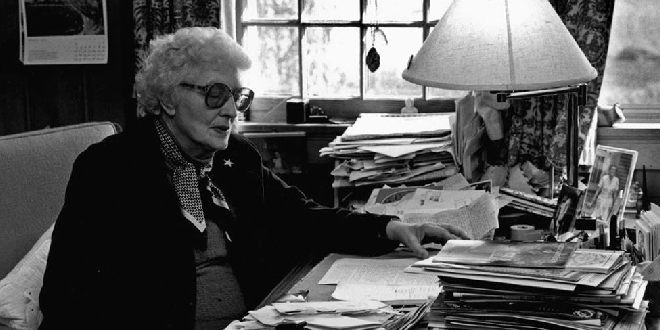 May Sarton – 1912-1993
May was an active journal writer, essayist, novelist, and poet. She preferred the form of meter and rhyme to free verse. She won numerous awards and honors during her long literary career, during which she produced 54 volumes of poetry, novels, journals, essays, and children's books. Her work was not obviously lesbian-identified until later years. Her later journals speak more openly of her relationships. She remembers her long-term relationships with Judith Matlock in her poetry book Honey in the Hive (1988). The film: May Sarton: A Self Portrait (1982) explores her life.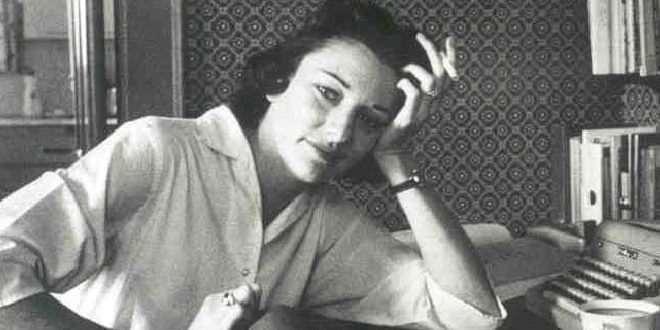 Anne Sexton – 1928-1974
Anne Sexton was a poet, an author of children's books, and a lecturer. She led a troubled life during which she battled mental illness, making many suicide attempts and spending time in hospitals. Despite her struggles, she created poetry that was critically acclaimed, often seen as both gifted and disturbing. All My Pretty Ones (1964) her second volume of poetry, was nominated for a National Book Award. Live or Die (1966) won the Puliter Prize. Her work often expresses great pain, and also explores topics of women's lives that were not as commonly written about before her publishing (issues such as abuse, abortion, menstruation, and rage). While, for a period of time, Anne had an intense friendship with another woman that may or may not have been sexual in nature, she did not identify as a lesbian. However, at least one of the poems she wrote during that time ("Song to A Lady" from Love Poems, 1967) has distinct lesbian appeal.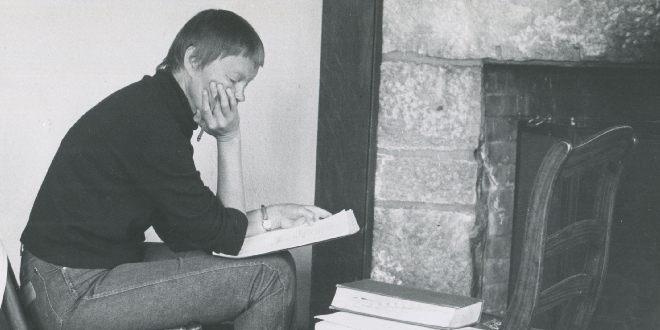 May Swenson – 1919-1989
May, a journalist and editor, was also a gifted and inventive poet who wrote on topics such as nature, scientific research, and eroticism. She possessed a distinctive skill for expressing sexuality through descriptions of nature, as well as for creating detailed descriptions of an environment that then led to profound observations on the human physical or spiritual condition. She published 10 collections of her own poetry and one book of translated poems (translated from Swedish, her first language). Her book Another Animal (1954) was chosen by John Wheelock as the first of his Scribner Series Poets of Today. She held the Bollingen Prize in Poetry and a John D. and Catherine T. MacArthur Fellowship. She served as a Chancellor of the Academy of American Poets, as well. For a glimse of some particularly beautiful lesbian love poems, see The Love Poems of May Swenson (1991).